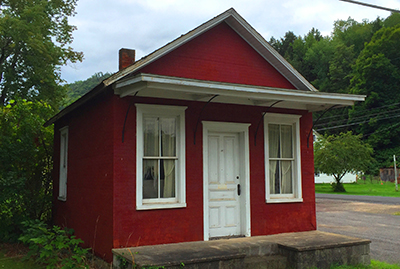 On February 24, 1877 a group of citizens from Sullivan County, Pennsylvania met to discuss the formation of an insurance company. The Farmers' & Mechanics' Home Mutual Insurance Company of Sullivan County was chartered on April 28, 1877 with an office in Forksville, Pennsylvania to serve the public in small towns and rural areas in the western end of Sullivan County.  The first contract for the new insurance company was issued to George and Coryell Dunlap effective June 30, 1877 and the first claim was paid to to John P Clark for policy #101 on December 10, 1877.
In 1887 a resolution was adopted to extend the company writing territory to all parts of the county except the boroughs of Laporte, Dushore, Bernice, Sonestown, Muncy Valley, and Eagles Mere.  By 1903 the company had $932,147 in premiums.
The company shortened its name to Farmers' & Mechanics' Mutual Insurance Company in 1983. The same year, the company started to write Homeowner, Mobile Homeowner, and Farmowner policies and increased the standard deductible to $100.
In 1999 the company affiliated with Lititz Mutual Insurance Company of Lititz, Pennsylvania.  Two years later, Union Mutual Insurance Company of Westmoreland County was merged into Farmers' & Mechanics' and expanded its marketing territory into western Pennsylvania.
Today, Farmers' & Mechanics' offers insurance coverage to homes and farms throughout the state of Pennsylvania.  But we have stayed true to our small town roots and continue to offer the same value and service originally provided back in 1877.